BUY PBAT COMPOSTABLE POLYMER ONLINE: ECO-FRIENDLY INNOVATION
Welcome to Biogreen Biotech, the leading global supplier of PBAT (Polybutylene Adipate Terephthalate). As a trusted partner to renowned brands worldwide, we specialize in providing high-quality PBAT products that align with your sustainability objectives. Explore the power of PBAT and leverage our expertise as your reliable supplier of eco-friendly solutions
Biogreen Biotech - Your Trusted Global Supplier of PBAT: Driving Sustainable Solutions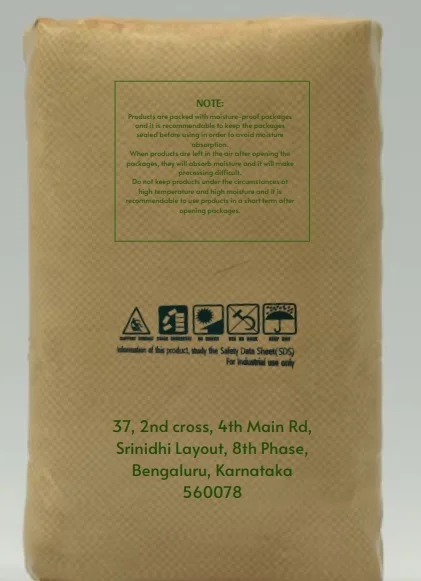 PBAT BIODEGRADABLE POLYMER MANUFACTURER AND SUPPLIER IN INDIA
Partner with Biogreen Biotech - Your Sustainable Supply Chain Solution
Biogreen Biotech is your strategic partner in driving sustainability. As a dedicated supplier of PBAT, we offer seamless integration into your supply chain, ensuring a reliable and consistent source of eco-friendly polymer solutions. Collaborate with us to strengthen your brand's commitment to environmental responsibility and meet the growing demand for sustainable products.

Premium PBAT Products - Uncompromising Quality, Unparalleled Performance
At Biogreen Biotech, we pride ourselves on delivering premium PBAT products sourced from trusted manufacturers worldwide. Our rigorous quality control measures ensure that every batch of PBAT meets the highest standards of performance, biodegradability, and compatibility with diverse applications. Rest assured that when you choose Biogreen Biotech, you receive the finest PBAT solutions for your brand.

Tailored Solutions for Your Brand - Unleashing Sustainable Potential
We understand that every brand has unique requirements. Our team of experts works closely with you to develop customized PBAT solutions tailored to your specific applications and sustainability goals. Whether you need PBAT for packaging, agriculture, disposable products, or other uses, we collaborate with you to find the optimal PBAT solution that enhances your brand's environmental footprint.

Global Distribution Network - Timely Delivery, Global Reach
Biogreen Biotech boasts an extensive global distribution network that ensures seamless and efficient delivery of PBAT products to clients around the world. Our robust logistics infrastructure enables us to meet your timeline requirements, allowing you to focus on your core business activities while we take care of the supply chain. Trust us to deliver your PBAT orders with precision and reliability.

Embrace Sustainability - Choose PBAT from Biogreen Biotech
By selecting Biogreen Biotech as your PBAT supplier, you demonstrate your commitment to sustainability and environmental stewardship. PBAT offers a compelling solution to combat plastic waste, reduce environmental impact, and foster a circular economy. Together, we can make a significant difference in creating a more sustainable future for future generations.

Conclusion:
Biogreen Biotech is the trusted global supplier of PBAT, dedicated to providing premium, sustainable solutions to forward-thinking brands worldwide. Partner with us to unlock the full potential of PBAT and incorporate this eco-friendly polymer into your product portfolio. Experience seamless integration into your sustainable supply chain and strengthen your brand's environmental credentials. Contact us today to embark on a mutually beneficial partnership with Biogreen Biotech, driving sustainable solutions with PBAT.